3m Paint Protection Film Red Deer
XPEL Paint Protection Film Installers in Red Deer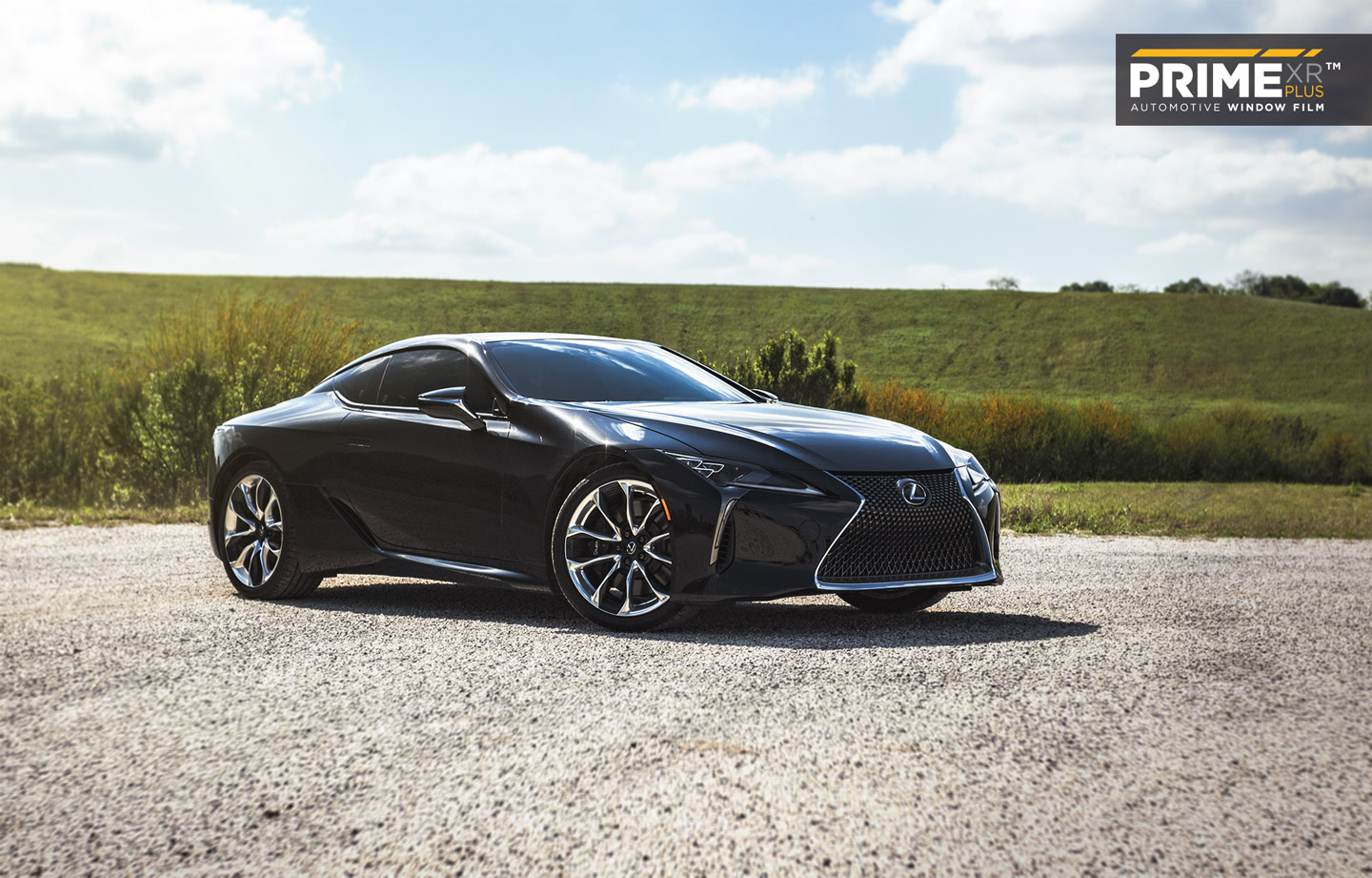 Installing Paint Protection Film in Red Deer for 6+ Years
Lightning Tint is a go to source for paint protection film installation services for just about any vehicle. Whether you are a dealer, car owner or fleet, we have you covered.
We custom print every wrap, our experienced installers ensure a perfect, seamless, bubble-free fit! We use cutting-edge software to ensure your XPEL wrap is an exact, perfect fit for your year, make and model, right down to the trim level.

XPEL ULTIMATE PLUS Paint Protection Film Installation Services in Red Deer
XPEL Ultimate Plus Paint Protection Film
Most popular paint protection films like 3m end up showing scars and yellowing after just several months of use —especially with Red Deer's afwul roads and weather!
XPEL Ultimate Plus Provides a top quality solution to vehicle protection films, we are one of a select few certified XPEL Dealers in Red Deer and stand by their products for all of our ppf.
Here is why we choose XPEL:
Self-Heals from swirl marks and minor scratches!
Ultra stain, mud, dirt and dust resistant
Mirror smooth finish
10 year satisfaction guaranteed warranty
Prevents Discoloring
Blocks harmful UV Rays
Industry leading premium quality film
Why don't we use other products?
We have worked with many other films over the years and have found XPEL to continue to provide top quality products, which later lead to us becoming a certified installer. Most people don't know much about paint protection film, but after installing films on thousands of cars, we have found that other product lines simply don't compare.
XPEL Paint Protection Film Frequently Asked Questions
Can the film be waxed?
While you can wax the film, be sure the product you are using doesn't contain Naphtha or Kerosene in concentrations over 5%, and also avoid waxes that contain dyes. For best results, we recommend using our XPEL Flawless Finish Paint Protection Film Sealant. This product has been specially formulated for use with polyurethane paint protection films to provide the maximum protection and gloss, while containing no ingredients that would cause discoloration over time. To order the film sealant please visit http://www.xpel.com/aftercare-products-tools/
Can XPEL be installed on signs?
Yes. Paint protection film can be applied to any smooth painted surface.
What is the expected life of XPEL?
Can I use detailing clay on the film?
Yes. The process is the same as with regular paint: wet the surface with a lubricant such as soapy water and then gently rub the surface with the clay bar. For stubborn insect, bird dropping, or hard water stains, use Simple Green as the lubricant for the detailing clay.
How do I maintain XPEL ULTIMATE?
No special maintenance is required for XPEL ULTIMATE. However, the film will last longer and will be easier to clean if treated twice a year with XPEL Flawless Finish Paint Protection Film Sealant. For more information, please visit http://www.xpel.com/care
Can XPEL film be applied to Chrome?
Any of our films can be installed on Chrome, though the finish will look slightly different than if left unprotected. We recommend having your installer apply a small swatch to the desired surface so you can see what it looks like before deciding.
Will XPEL ULTIMATE yellow over time?
How deep of a scratch can film still heal?
The clear coat is the self-healing layer and is approximately 13 microns thick. If that layer is penetrated, the film will not heal.
Can XPEL be installed on your windshield?
No. Because of the impact absorbency of paint protection film, the refractive index of the film is too different from that of the windshield. Because of this difference, putting the two together causes a distortion when looking through the glass that would be unacceptable to the vehicle's occupants.
What if my installation was done incorrectly?
It is always best to contact your XPEL installer first and explain your concerns. We do our best to maintain a network of installers that stand behind their work. If after doing so, your installer cannot or will not address your concerns to your satisfaction, please contact our customer service team for assistance. They will get you in touch with the XPEL Representative for your area who will work to find a solution to the issue.
Can I cover my whole vehicle with XPEL Film?
Yes. Any smooth painted surface can be covered with paint protection film.
Can XPEL be installed on my airplane or aircraft?
Paint protection film can be applied on any smooth painted surface. However, given the tight tolerances on weight, balance and other factors on some aircraft, it is highly recommended to consult with the manufacturer of the airplane for strict guidance.
Can I run my car through an automatic car wash?
Yes. But wait 48 hours after installation to allow the film to dry completely.
What happens if you put Acry-solvent on the film?
Acry-solvent, or any other Xylene based solvent, will not harm the film unless left sitting saturated in it for an extended period of time. To use this type of solvent on the film (for removing stains, etc.) wet a microfiber towel with the product and wipe the film for one or two minutes. If the stain remains, allow the solvent to evaporate and then repeat the process.
Can I have XPEL installed over my Vinyl Wrap or Racing Stripes?
Yes. XPEL film can be applied over a vinyl wrap or graphics. However, if there are any hard edges that film must cross (as in the case of stripes), it could result in some air being trapped along that edge.
Will removing the film harm the vehicles paint, once removed?
It is highly unlikely for paint protection film to harm OEM paint. Paint systems used on modern assembly lines today produce a minimum bond strength of 16 MPa and maximum of 25 MPa between the panel and the paint depending on color, iridescence and the system used. Our film's bond to the painted surface at normal state (immediately following installation) is .0753 MPa. Even after years of heat and sun, the bond between the film and the paint increases to only 0.17 MPa. What that means is in the absolute worst case scenario, the bond of factory paint to the panel is over 94 times stronger than the bond of our film to the paint. In the best case, the paint is 332 times stronger. That being said, it is still recommended to have a professional remove the film in accordance with our published guidelines.
Can I install XPEL ULTIMATE Paint Protection Film myself?
Other than the simplest body panels, application of paint protection film is a process which requires a good deal of experience and training to obtain satisfactory results. The compound curves present on most surfaces require the film to be stretched and compressed in a very controlled way to ensure proper adhesion without distorting the adhesive. As such, it is highly recommended that the film is professionally installed.
Can I use a pressure washer, and how soon after install?
Yes, pressure washers can be used on XPEL paint protection films, provided the film has completely dried after installation (typically 48 hours) and provided the high-pressure water is not pointed directly at the edges of the film.
Can XPEL be installed on boats and other watercraft?
Yes. XPEL can be installed on marine boats and water craft
How thick is XPEL ULTIMATE paint protection film?
XPEL ULTIMATE is 8.5 mils (.0085 inches) thick.
Can XPEL be installed on your vehicles headlights and fog lights?
Yes. XPEL can be installed on your cars headlamps and fog lamps
Can XPEL paint protection be installed on a brand new vehicle?
Yes. Factory paint is fully cured before the car ever leaves the assembly line. Most Paint protection film is purchased when the vehicle is new and rolling off the lot.
How do I wash the film, can I use a quick detailer or detail spray?
You may use any standard car wash soap, rinse free car wash, or detail spray to clean the film, provided that the product does not contain more than 5% naphtha or kerosene.
Can XPEL be applied over a vehicle that has had paint touch ups?
Yes. Though you can install the film over any quality of touch-up, the best possible appearance will be obtained if the touched up area has been color-sanded smooth and buffed after the application of the paint.
Can XPEL film be installed on the glossy interior panels of my car?
Yes. XPEL ULTIMATE can be applied to any smooth surface, though care should be taken around any electronics and/or switches so that installation fluids aren't allowed to get into sensitive areas.
How do I wash the film, can I use a quick detailer or detail spray?
You may use any standard car wash soap, rinse free car wash, or detail spray to clean the film, provided that the product does not contain more than 5% naphtha or kerosene.
GET YOUR FAST & FREE QUOTE BELOW